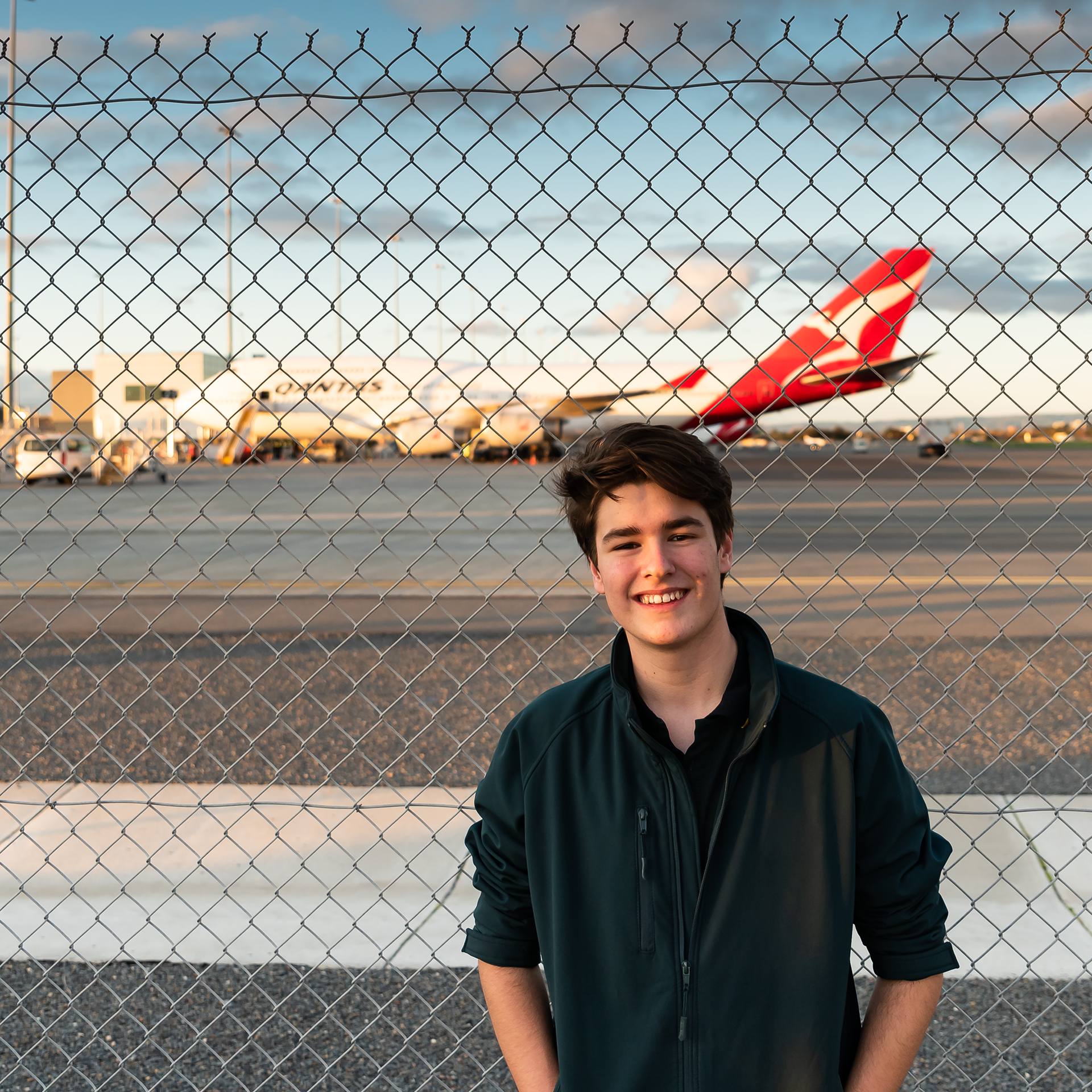 Mitch Coad is a freelance photographer from Adelaide, South Australia. Throughout his life, Mitch has always been interested in the aviation industry, quickly becoming his passion after flying onboard the Qantas Airbus A380 and Boeing 747-400 in 2012. Ever since, learning about and photographing the aviation industry has been one of his top interests. Mitch began aviation photography in 2015, turning into a regular commitment in late 2017. Before perusing aviation photography as his main hobby, Mitch was a passionate cinematographer, which he still continues to peruse today. Once finishing school, Mitch aims to become a pilot. 
Mitch currently shoots a broad range of different styles and is known for his diverse range of images from Adelaide Airport, and other locations. 
He enjoys spotting with others and sharing the aviation passion with all that he meets. He primarily uses Nikon camera gear.
Mitch has worked with multiple aviation magazine platforms. In 2020, he became an Australian Aviation ambassador, working closely with the Number #1 Australian aviation magazine supplying images and ideas. He has previously collaborated with Airways Magazine based in Florida, United States and also currently contributes to local Australian magazine and Facebook Page: Down Under Aviation News. He is a regular contributor to JetPhotos.com